Local News Briefs
AT&T Members Only Sign Up Form
December 21, 2016
We now have a google form which our stewards and activists should start using to get names, cells, contacts for AT&T Mobility members in stores, call centers and for techs.
---
CWAers Jam Phone Lines On Capitol Hill with TPP Calls
September 15, 2016
Read more from National CWA Newsletter
---
Upcoming AT&T Orange Bargaining Proposals
August 18, 2016
Please add your Upcoming AT&T Orange Bargaining proposals here. For AT&T members only.
---
AT&T Mobility Bargaining Update
August 4, 2016
CWA's Mobility National Benefits Bargaining Committee reached a new tentative agreement with AT&T Mobility covering health care and other benefits for 42,000 workers.
CWA District 1 Vice President Dennis Trainor said CWA "accomplished our main goal, which was to put health care benefits bargaining back in the regional bargaining agreement process and to make health care affordable for all Mobility workers."
An earlier agreement was voted down last month, and continued negotiations resulted in the tentative proposal that is being provided to the membership for a ratification vote.
Among the highlights of the new proposed agreement:
Reduced premium costs for 20,000 employees hired after 2014.
Employees with dependent children and no covered spouse will pay lower rates under a new 4-tier contribution structure.
Employees in Puerto Rico will be able to take advantage of popular HMO plans with much lower contribution rates.
A new "Option 2" plan will be introduced with lower premium costs.
Our local will be sending ballots out to the members. Voting will be over August 30, 2016.
---
Thank You Everyone For a Great Tournament
June 1, 2016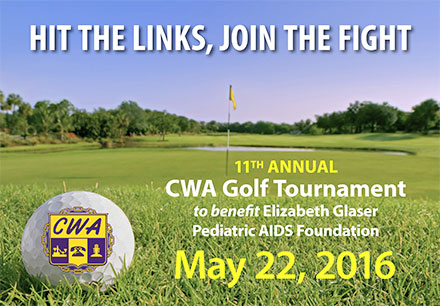 Local 7803 would like to send a hearty thank you to all our golfers, hole sponsors and raffle prize donors!

Hole sponsors:
Brenda Roberts
Doofers Bar and Grill

Raffle prize donors:
Russ Lichty – Nettworth Financial
The Sports Page bar in Auburn
Sounders
The Rock – Renton Landing
Sunrise Dental
Pacific Dental Alliance
The Ram – Kent Station
Potbelly – Renton Landing|
Top Pot Donuts – Renton Landing

---
COPE iPad Mini Winner
January 3, 2016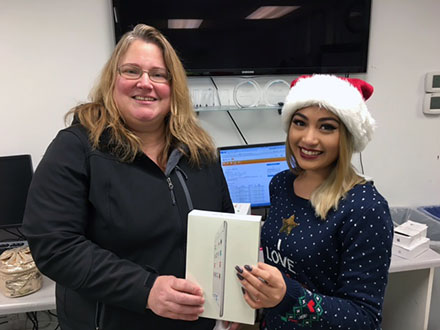 Congratulations to Jelena Yuen with ATT for winning the iPad Mini in a drawing out of people who were new or increased contributors to CWA's political action fund COPE.
---
Opinion and Award- 49th hour Arbitration- Union Wins!
November 18, 2015
An arbitration hearing was conducted in Denver, CO on September 23-24, 2015. The issue before the arbitrator was:
Did the Employer violate Section 4.5 of the 2012 Collective Bargaining Agreement in how it compensated employees at the premium rate for each overtime hour worked after working 49 hours in a calendar week? If so, what is the appropriate remedy?
The Union prevailed in this arbitration. The Arbitrator found that the Employer violated Section 4.5 of the 2012 collective bargaining agreement by failing to pay employees at the appropriate premium rate for each overtime hour worked, after working forty-nine (49) hours through fifty-five (55) hours in a calendar week.
Attached is the opinion and award.
---
Christmas Meeting/By-Law Change
October 16, 2015
Date: 12/10/15
Time: 6:30 pm
Where: Renton Local 7803
16328 SE Renton-Issaquah Rd, Renton Wa 98059
This will be our yearly Christmas meeting as well as a vote to change the bylaws in Article VIII – Local Meetings, from the second Thursday of each even month to quarterly meetings. Please join us.
Mandi Parrott
---
AT&T Store Meetings
July 24, 2015
Many ATT retail employees are unsure which meetings they are required to attend. ATT has released a statement regarding what the company considers appropriate scheduling requirements for meetings. The requirements for store meetings are different than market or DOS meetings.
Managers may not schedule anyone to come to a store meeting if the meeting occurs on the 6th day of the employees work week. Managers may not schedule split shifts for meetings. Managers may not require an employee attend who has been previously scheduled for vacation/PTO (the employee may volunteer).
Market/ARSM/DOS meetings (once a month) may not schedule an employee on the 6th day of the employees work week. They may schedule split shifts for these meetings. They may not require attendance if the employee has previously been approved for vacation/PTO (the employee may attend voluntarily).
Contact the local union if your store is not following these guidelines.
Deborah Goulet
---
Thank You for a Great Golf Tournament!
June 11, 2015
Local 7803 would like to thank everyone who participated in our 10th Annual Golf Tournament to Benefit the Elizabeth Glaser Pediatric AIDS Foundation. Thank you to all the golfers, and the volunteers who made it possible. We would also like to thank the Hole Sponsors: Jerseys Bar and Grill, Seahawkers Booster Club and Nisqually Markets. We would also like to thank the raffle prize donors: Ail/Shannon Bennett, Nettworth Financial/Russ Lichty, Sunrise Dental/Mike Williams, Pacific Dental/Cory Edwards, Joan Stewart, Kent AMC Movie Theatre, Kent Station Ram, The Sports Page, Debbie Skelton/Mary Kay consultant, Schafers Bar and Grill and Dixon Golf. With your generous help, we raised over $3,000 to benefit the Elizabeth Glaser Pediatric AIDS Foundation!
Mandi Parrott
---
AT&T Attendance
June 4, 2015
The ATT attendance policy has changed this year. The new policy allows 8 points to termination; the old policy allowed 7. Attendance points expire one year after they are accrued, the old policy expired the points at 6 months. Employees now receive one point for each day they are absent; the old policy allowed one point per occurrence. The new policy has points on discipline drop off when they expire in the twelfth month; the old policy had the points expire at 3 months for counseling and 180 days for written. Under the new policy the discipline step drops off as the points drop below the discipline threshold, so if we are not careful we could stay in a state of perpetual discipline.
The CWA does not agree with the changes in policy. The CWA is negotiating the attendance policy changes with the company.
If you feel you have received a point in error, it is best to address it right away. Everyone will have issues that arise that cause absences and tardiness, we don't want to waste our points. The points are not there for days we don't feel like going into work; they are available for emergencies.
Deborah Goulet
---
AT&T Mobility Training
May 14, 2015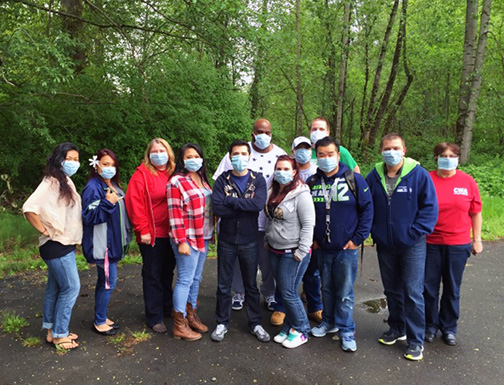 Thanks to all the ATT mobility employees who came to our unity@mobility training. We took a moment to put mobilizing into practice and donned medical masks to show solidarity against the new ATT attendance policy.
---
Time To Sign Up for Our 10th Annual Golf Tournament
March 18, 2015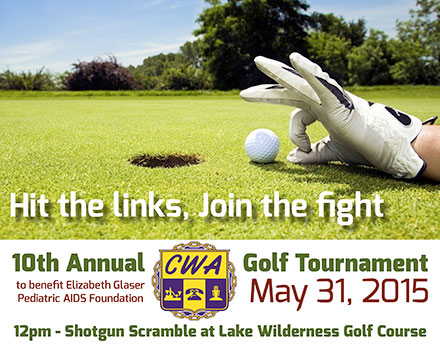 May 31st, 2015: Come out and play golf with your friends, family and co-workers. Build your foursome now! Have a great time and help a worthy charity! Members, Family and Friends of Local 7803 are all invited! ENTRY FORM
---
An essay from Carter (Horn) Nickelson
March 11, 2015
Labor unions and the labor movement have had a profound impact on my family's lives, thus greatly influencing my own. My first exposure to the principle of labor unions came from my great-grandfather, who was a member of the Teamsters Union in New York City. He was the first of many members of my family to play a part in the labor movement. My great-grandpa's son-in-law, my grandfather, also began his union membership in New York, working with the Bell system. He would eventually move to Washington and take up membership with the Communications Workers of America. I grew up hearing about the rich history of my family members walking the picket line with fellow union members over issues such as insurance for their families, retirement benefits, and – most importantly – safe working conditions; concerns of not only local laborers, but the entire nation of working class Americans. I've seen pictures of my mom holding up picket signs with my grandpa when she was but 10 years old.
My family's history of union involvement has continued with my own mother, who works as a teacher. I witnessed first-hand the impact that unions can have in the laborers' lives when there was a harassment situation involving one of my mom's supervisors. The teachers' union immediately intervened on my mom's behalf and the incident was swiftly and effectively resolved. To a very large degree, we have unions, past and present, to thank for safe and healthy working conditions for so many Americans.
I plan to double major in mathematics and either engineering or physics in college.
Carter Nickelson is the grandson of Ken Horn. Ken is a retiree of CenturyLink and was President of CWA Local 7803 for many years.
---
Congratulations on Your Retirement!
February 5, 2015
Local 7803 would like to congratulate John Lucas who has retired after over 20 years at Coal Creek Water District!
---
Services for Ron Ankarberg's wife Janene
January 29, 2015
The officers of Local 7803 extend their deepest condolences for the loss of Janene Ankarberg, the wife of longtime member Ron Ankarberg. Janene's service will be held on February 7th, from 11am to 1pm at the Park Founders Lodge; 22020 Cliff Ave S, Des Moines WA. All are welcome to attend.
---
CenturyLink CWA Logo Uniform Patches
January 16, 2015
Summary of the Q-011 letter
During 2012 bargaining with CenturyLink, CWA agreed to a Company proposal that would make uniforms for customer facing employees mandatory. In exchange the Union bargained for a CWA patch to be placed on the uniform.
By putting the the patch on the uniform, the customers our members serve will be able to recognize that their service is being provided by a trained professional Union member
An online order form is posted on the CWA District 7 website, or Click Here. Members wishing to order the patches can complete the form and the patches with be mailed directly to them at thier home address.
The Union patch is the CWA logo and should go on the right upper arm/sleeve of the uniform shirts.
To read the full text of the Q-011 letter, click here.
---
CenturyLink Attendance Policy
January 8, 2015
The attendance policy in the contract (Article 12) states 1 to 2 years; 3 days replacement after 2 day wait. 2 to 5 years; 6 days replacement 1 day wait. 5 to 10 years; 6 days replacement. 10 to 20 years receive 7 days wage replacement per calendar year, and 20 years or more receive 8 days wage replacement per calendar year.
Keep in mind the company still enforces the 5 and 8. So if you have 4 occurrences and 8 days you will need to wait until days drop off to stay in good standing with the attendance policy, or you can be placed on a written warning.
In the contract there is a new option you may choose to use, which is Article 12.2. All ill time must be exhausted before you can use any personal or vacation days. In this section, Employees may use up to 3 days vacation or personal days in place of ill time and this will not count towards their attendance record as long as it does not occur on a Monday, or the last day following an authorized holiday or designated personal day. All personal days must be exhausted prior to using vacation.
However when an employee chooses to use this option, it is their responsibility to inform their manager at the time of calling out that they are using personal or vacation time in place of ill time.
Taking ill time the day before or after a holiday will result in not being paid for the holiday.
---